Design matters. They say content is king, and that your marketing efforts are in vain if the product functionality is lacking. However, design is the missing piece of the puzzle that brings it all together to deliver a successful product. Users place equal value on the visuals as they do on the content and features.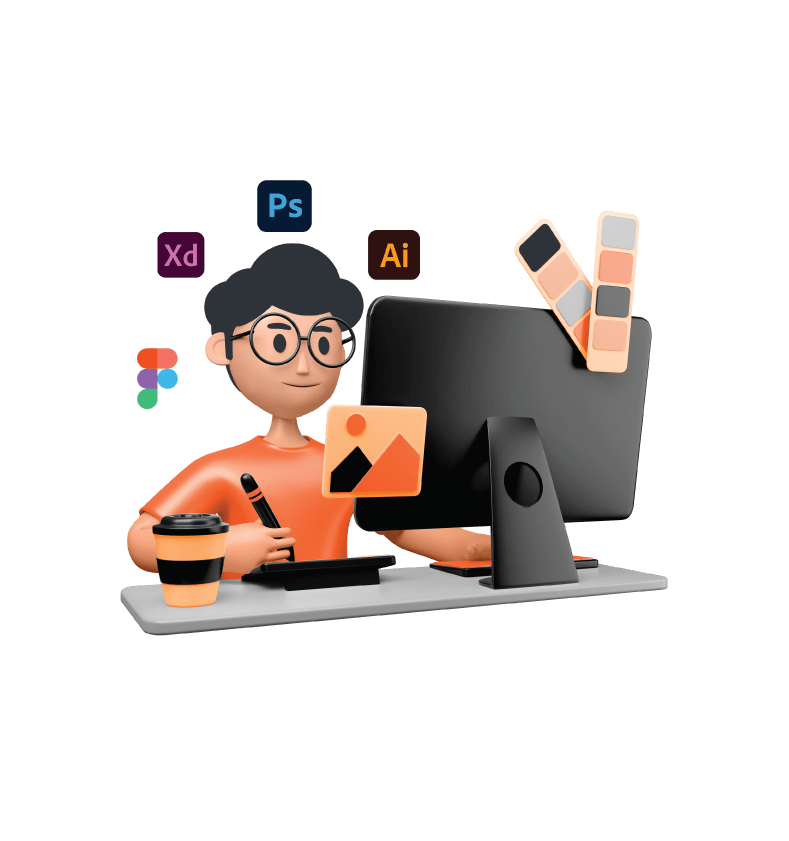 Importance of Design for your Business
Driving user engagement with our UI/UX design
Why You Should Invest in Design Services?
Design services is a way to add value to your business. It is not just limited to the visual design of your branding or websites, but extends to logo design and content creation as well. Businesses that do not leverage the power of how design influences buying decisions end up missing out on numerous opportunities that could increase their ROI.
Website design also helps a business differentiate itself from the competition and establishes it as having its own identity. It creates customer loyalty as they are resonating with the design and spend their time on it. Also, it offers a seamless experience which is an added bonus to your customer retention efforts.
We offer a variety of design services to help you launch the most stunning web and mobile apps.
Adobe Illustrator
It is a software application that is used to create illustrations and artwork. We use Illustrator to create compelling social media posts and website design.
Adobe Photoshop
Our graphic designers use Photoshop to create beautiful and appealing social media posts and logo designs for our clients.
Miro
A visual collaboration platform for UX Designers. It lets them collaborate on ideas, run design sprints, and brainstorm effectively. The tool also helps teams work together to create a roadmap of the user flow and user journey for the websites and apps.
Figma
It is a graphics editing tool that is primarily web-based. You can get started on creating and designing straight away from the browser and without having to install any software. You can design mobile interfaces, social media posts and so much more.
Adobe XD
It is a UI/UX design tool that is used to design mobile applications and website designs, with a particular focus on enhancing the user experience.
Balsamiq
It is a UI tool that is used to create wireframes. It is a low-fidelity wireframing tool. You can use this tool to create wireframes for different website design services and applications.
OptimusFox is a design agency in USA that has a creative team of designers who work closely alongside our clients to create the most stellar web app and mobile app designs that align with your brand and differentiate it from other companies. We offer graphic design services such as branding, logo design, social media posts, and UI/UX design to enhance the user experience.
OptimusFox takes your needs into account every step of the way as we truly put ourselves in the shoes of the customer to design amazing products that your customers will resonate with. We maintain complete confidentiality throughout the duration of the project and keep you updated throughout the design and development process.