Cryptocurrency Wallet Development Solutions
Cryptocurrency wallet development services empower users to securely manage and transfer their digital assets. These wallets store private and public keys, facilitating user interactions with multiple blockchains.
Transactions involving cryptocurrencies within a wallet are immutably recorded on the respective blockchain networks.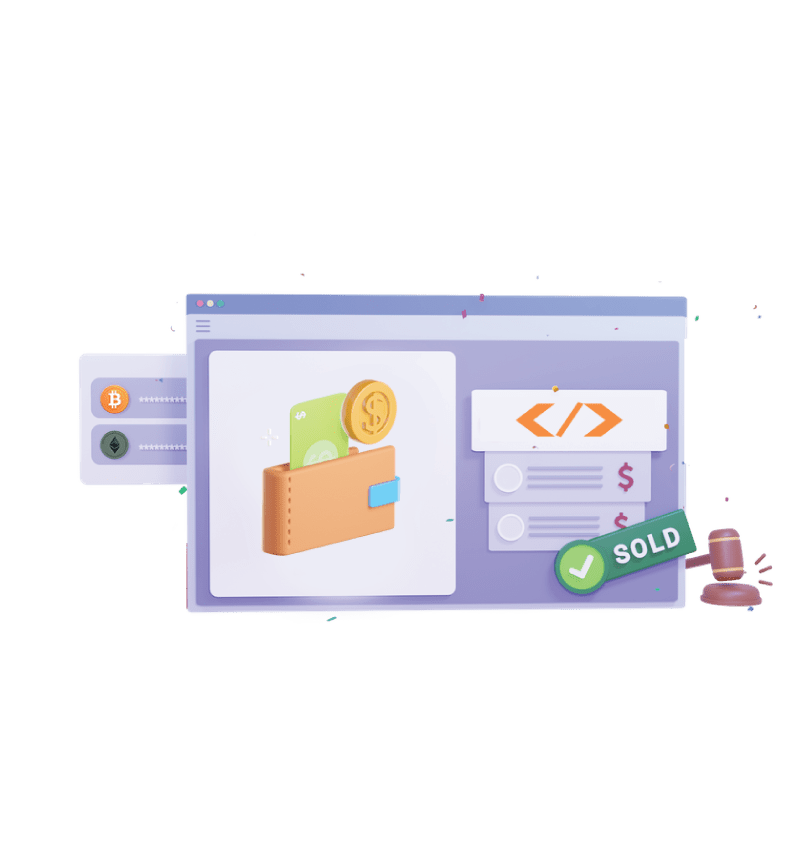 Blockchain Cryptocurrency Wallet Development Services
The blockchain cryptocurrency wallet development service is to build secure and reliable cryptocurrency wallets for the effective management of digital assets. With the rise of cryptocurrencies and other projects such as trading platforms, NFT marketplaces, tokens, and other financial applications of blockchain, wallets have become mandatory in the blockchain spectrum today.
Cryptocurrency Wallet Development That Creates a Competitive Edge
Crypto Wallet Development in the Global Business Industry
Primarily, blockchain was used to record cryptocurrency transactions in a clear and protected system. However now, blockchain offers multiple solutions for different industries beyond crypto coins.
Cryptocurrency transactions have elevated to a great extent with the number of increasing cryptocurrency holders in today's world. The blockchain crypto wallet is developed to save and secure digital currency. OptimusFox, a cryptocurrency wallet development company in USA builds a secure crypto wallet with the most advanced attributes.
Our Cryptocurrency Wallet Development Services
OptimusFox offers end-to-end blockchain wallet development solutions to its clients with cross-platform compatibility features. Our cryptocurrency wallet development team is capable of building different types of wallets.
Features of a Cryptocurrency Wallet
Our blockchain cryptocurrency wallet comes with unique attributes that create a competitive edge under the cryptocurrency business.
Why Choose OptimusFox as Cryptocurrency Wallet Development Company?