NFT Marketplace Development
OptimusFox specializes in NFT marketplace development- digital platforms where users can buy, sell, store, and trade unique digital assets known as non-fungible tokens (NFTs). Our robust platforms showcase and attract investors for NFTs in all industries. Our goal is to build the most effective NFT marketplaces for tokenizing all digital assets.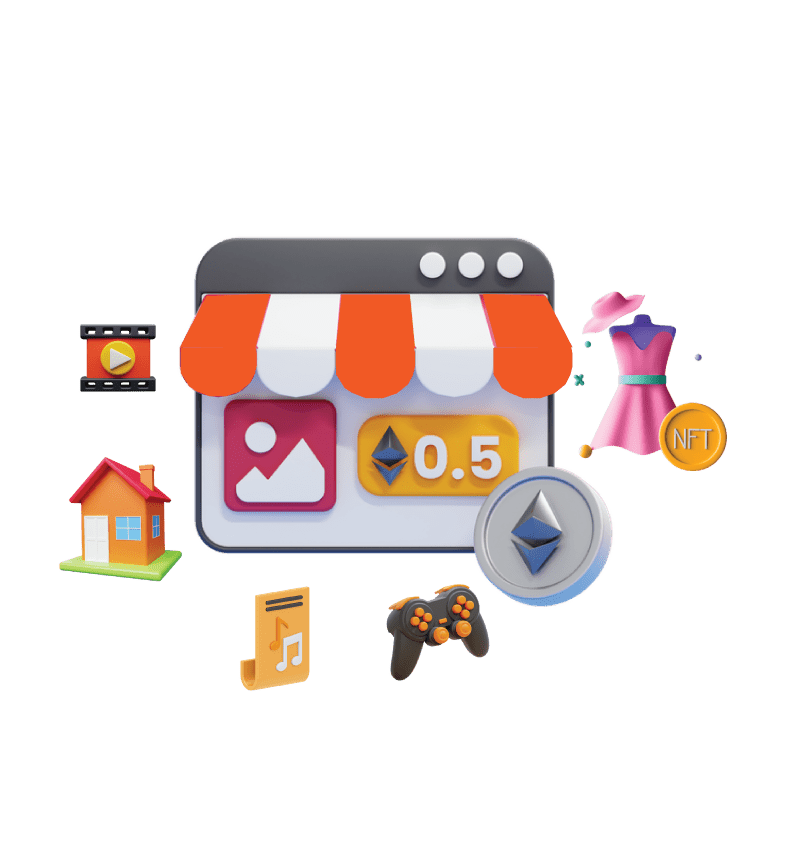 Need of NFT Art Marketplace
Get an NFT Marketplace with your desired functionalities
Features of our NFT Marketplace
Some important components of the NFT marketplace are:
OptimusFox's NFT Marketplace Development Services
Our NFT Marketplace Development Services for Different Sectors
Optimusfox is an NFT art marketplace development company in USA that assists blockchain entrepreneurs in building and administering their NFT marketplace at ease with all the desired functionalities. Entrepreneurs with plans on going big quickly can leverage our NFT marketplace development solutions. We deliver Multiple NFT marketplace development services which are listed below.
Why Choose OptimusFox for your NFTs Development to Deployment services?