Natural Language Processing
Natural Language Processing (NLP) applications are essential for organizations looking to gain an advantage over competitors. NLP is used in chatbots, intelligence search, healthcare, recruitment processes, and business intelligence. Our NLP services help organizations meet their business needs.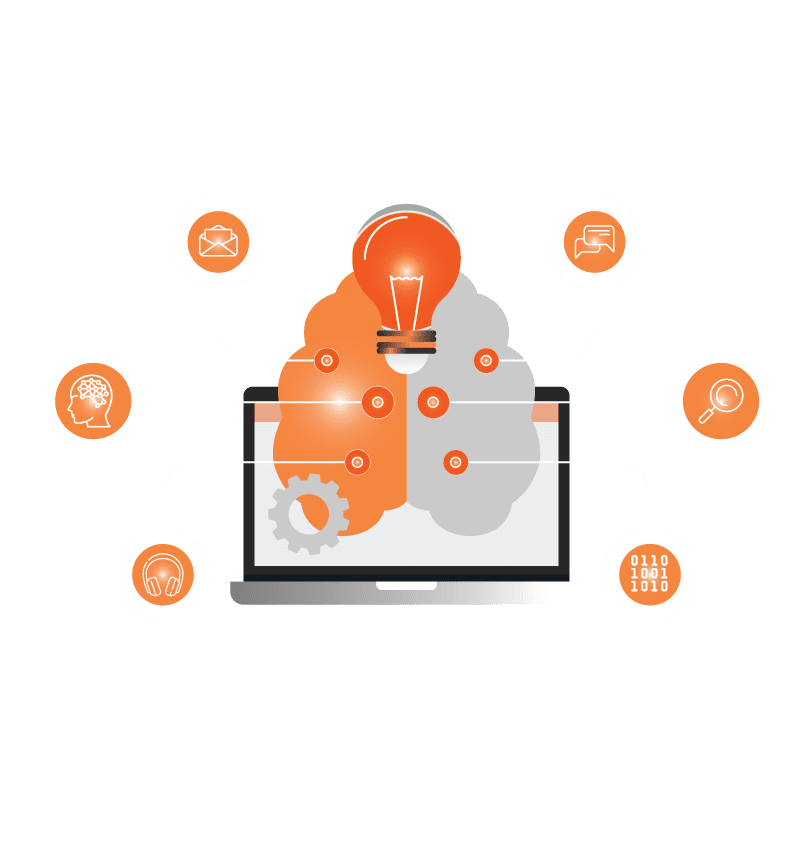 Natural Language Processing Services
We offer the following Natural Language Processing services to companies from all across the globe.
Supporting a wide range of business applications with NLP services
Advantages of NLP Services
Natural Language Process applications aims to build machines that can understand and respond to text or voice data. They then respond with text and speech of their own, similar to what humans do.
NLP allows machines to break down and interpret the human language. It has many use cases from translation software, spam filters, chatbots, voice assistants, and social media monitoring tools.
There are commonly two types of NLP: there is a rule-based system as well as a machine learning based system.
OptimusFox helps organizations acquire unstructured content from sources both internal and external for searching and analytics. We offer NLP Application Development services to help you with this. Our team has the expertise to identify and extract data with the help of information that can be downloaded and is available from sources on the internet as well as researching technologies that can help in meeting business needs.
The services offered by NLP companies are not fulfilling the demands of the enterprises because they are generic and costly. OptimusFox provides NLP services that not only secure your assets but are scalable, cost-effective, and offer user-friendly frameworks that fill the gap in existing NLP technologies.
Different sources provide different types of raw data. Once we acquire the content, data cleansing and formatting services are provided to ensure that data is properly prepared to achieve the desired results. Unstructured data can provide lots of valuable information. These include queries received from customers, email discussions, customer support requests, client reviews, etc. All of this forms a part of unstructured data. We develop NLP applications to help organizations and offer techniques to help enterprises process, analyze, and understand unstructured data so that it can operate effectively.