Hyperledger Blockchain Development
Hyperledger is an open-source community focused on enterprise-grade blockchain development. With a range of projects tailored for different industries, Hyperledger offers frameworks, tools, and libraries.
Our optimized hyperledger development services enable businesses to adopt efficient blockchain solutions.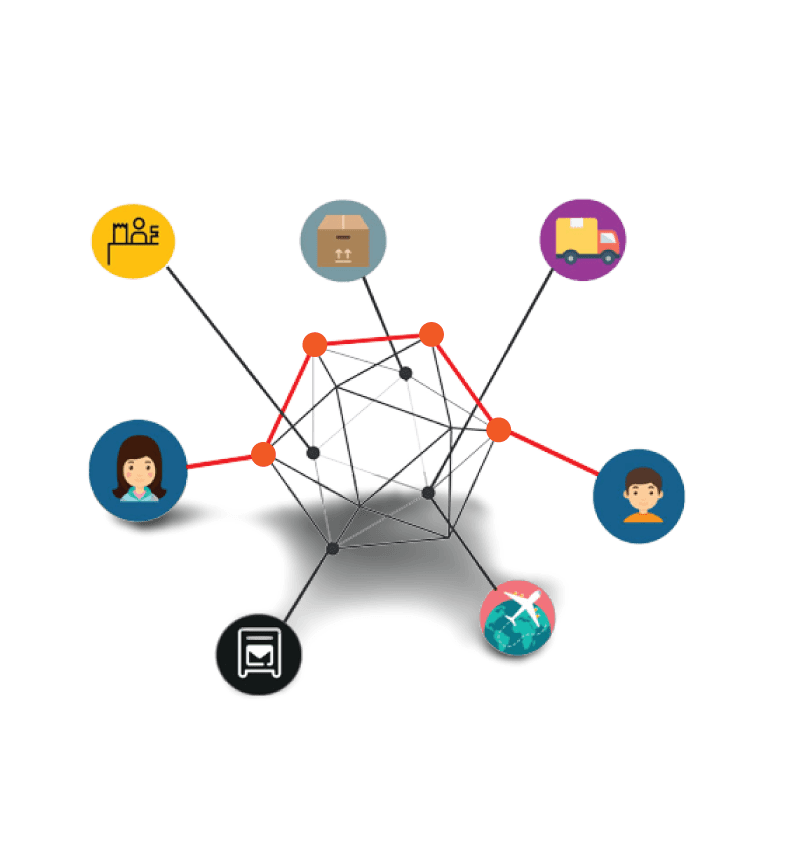 Hyperledger Development Services for Businesses
Hyperledger is a permissioned blockchain network that is transforming the business world in terms of trust, reliability, transparency, and accountability. It was founded in 2015 to bring the benefits of a decentralized and distributed network to the business world. The adoption of hyperledger technology by top companies belonging to different sectors shows its rising use cases. Some of the world's highly developed companies linked with the hyperledger foundation are Oracle, Huawei, Kaleido, MasterCard, and PayPal.
Different sectors benefiting from this technology are:
Adopt Innovative solutions with Hyperledger Development
Our Hyperledger Blockchain Development Services
Our developers have proficiency in developing and deploying hyperledger frameworks based on blockchain technology aimed at solving advanced cross-industry problems. It is a decentralized and permissioned blockchain network and it is reconstructing industry operating models. OptimusFox provides hyperledger development services in USA and can help you to develop contracts and set up a Hyperledger infrastructure for your organization.
Business and research analysts in our hyperledger development company help in building a tailored solution for your business needs and our experienced developers help you from the development to deployment phase. Our hyperledger development services diversify in the following platforms:
Hyperledger Design & Development Process
Tools & Technologies in Hyperledger Development
Hyperledger Caliper
It is a benchmark tool and measures the performance of a specific blockchain implementation with a set of predefined use cases. It produces a report showing performance indicators.
Hyperledger Explorer
It is a tool that assists in viewing, deploying, invoking, or querying blocks, transactions and associated data, chaincodes, network information, transaction families, and any concerning data stored in the ledger.
Hyperledger Composer
It is an open development toolset for building blockchain business networks and applications. It makes the integration of existing business processes with blockchain applications easier and faster.
Hyperledger Quilt
It enables payments across different payment networks, either fiat or crypto. It is a blockchain tool to transfer value across distributed and non-distributed ledgers.
Hyperledger Cello
It serves as an operational console or dashboard for creation, management, and usage. It helps in creating BaaS (Blockchain as a Service).
Why Choose OptimusFox as your Hyperledger Development Company?
Our technical team guides our clients throughout the development phase to deliver desired business outcomes.
We have industry-specific tech expertise and excellence across business areas like Fintech, IoT, retail, media, cryptography, and tokenization.
Our team of experts has years of industry experience building solid solutions for many Hyperledger projects.
We remain transparent throughout the hyperledger blockchain development process and make sure to provide reports and keep you up-to-date about the project and its progress.
Engage with us and hire a highly professional developer for all your technology needs to scale your business.