Decentralized Finance Development
DeFi, short for Decentralized Finance, represents the paradigm shift towards decentralizing traditional financial services. It enables cryptocurrency users to access and utilize financial services like lending, borrowing, and trading without the reliance on a centralized authority.
Typically, DeFi development is predominantly implemented on the Ethereum blockchain. As a disruptive force, DeFi is gradually replacing conventional financial institutions such as banks, exchanges, insurance companies, and bonds.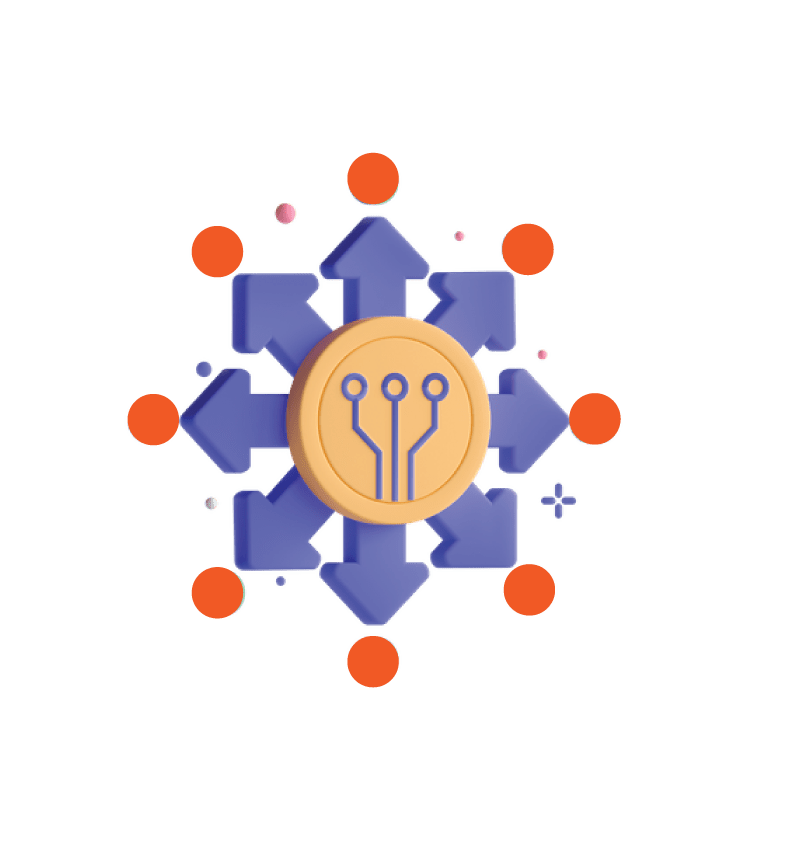 Decentralized Finance Development Company
Decentralized finance solutions allow people to participate in commercial markets without the need for a middleman. DeFi is the future of financial systems and OptimusFox aims to deliver. Our DeFi solutions ensure more security, transparency, and reliability. Our DeFi developers provide you with a secure, reliable, and transparent system.
Our team has skills and expertise in building DeFi solutions and has catered to a wide range of industries that gives brands a competitive edge. As an established DeFi development company, we build your financial applications from the ground up and assist you in building your DeFi platform. We excel at providing reliable and innovative solutions.
Achieve transparency and openness with DeFi
Our DeFi Development Services
We offer the following DeFi solutions development.
Blockchain Networks for DeFi Development
Ethereum
A lot of traditional financial services are being decentralized via Ethereum such as lending, borrowing, buying and selling, sending money, earning interests, etc.
Solana
Solana is also being used for DeFi development. The network allows speed, lesser fees, and scalability. Low transaction cost is the most important feature of Solana.
Cardano
Another protocol used for DeFi development is Cardano which is used for its interoperability and scalability.
Polygon
Polygon framework is used for building Ethereum compatible blockchains. It is used because of its faster and cheaper transactions and time effectiveness.
Avalanche
Avalanche blockchain allows low costs and more transaction speed. It is an open and programmable platform to build decentralized finance solutions.
Polkadot
Polkadot gives powerful features such as interoperability to support DeFi projects. The decentralized applications can run on Polkadot as well as its parachains.