WEB3 Community Building SERVICES
Grow your dedicated audience with our comprehensive crypto WEB3 community-building services. We handle every aspect of building and maintaining a community, from engaging with your products and services to providing round-the-clock support and answering member inquiries.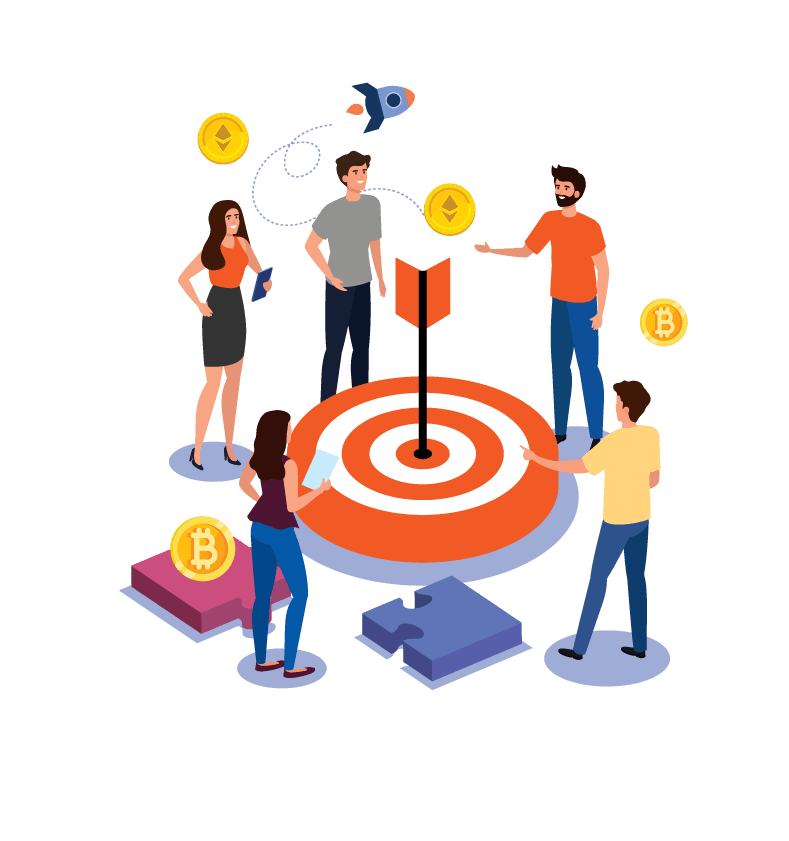 Crypto Community Building
Build a community of like-minded crypto enthusiasts by following and engaging with specialized groups of people. When you connect with your audience on a personal level, they will develop a sense of belonging and hence develop more loyalty towards your brand. This makes WEB3 community building one of the most effective marketing tactics to boost the sales of your products and services.
After building a dedicated community and gaining the loyalty and trust of members, you can establish yourself as a role model in the Blockchain industry. The more you listen to your members, the more success you will achieve as a credible role model.
Build a Dedicated following with Community Building
Crypto Community Building Service
An active community is necessary to propel your crypto project toward success. Long gone are the days when an attractive website or a white paper was the only thing needed for people to invest in your Blockchain project.
When people are talking about your work and spreading the word, it builds more credibility in your brand. OptimusFox is adept at crypto community management and aims to help you build a strong following that pushes your crypto and blockchain projects forward. From moderating the community to social media management, we keep your goals at the forefront and then deliver accordingly.